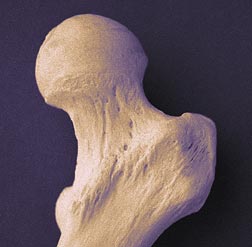 A review of 13 randomized controlled studies reported, "supplementation with phytonadione and menaquinone-4 reduces bone loss. In the case of the latter, there's a strong effect on incident fractures among Japanese patients."
Here's some background and then the facts.
A review published on Medscape explains that vitamin K refers to a group of related compounds. Two natural forms include phylloquinone (vitamin K1) and menaquinone (vitamin K2). Phylloquinone is the most common. It's found in leafy green vegetables (eg, lettuce, broccoli, spinach, cabbage) and vegetable oils (eg, soybean and canola oils). Commercially prepared vitamin K1 (phytonadione) is chemically identical to naturally occurring vitamin K1 (phylloquinone).
Vitamin K is well tolerated. In the treatment of osteoporosis the suggested phytonadione dosage is 1000 mcg daily. Note that 1000 mcg equals 1 mg.
The recommended dietary allowances for Vitamin K for adult males is 80 mcg and for adult females 65 mcg per day. The vitamin K content of selected foods is listed here.
7/6/06 16:00 JR