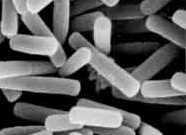 Probiotics have been studied to prevent recurrences of vulvovaginal candidiasis (VVC).
Despite mixed reports on their effectiveness probiotics might have a role under limited circumstances.
Lactobacilli (especially Lactobacillus acidophilus, Lactobacillus rhamnosus GR-1 and Lactobacillus fermentum RC-14) administered by mouth or intravaginally to colonize the vagina and prevent colonization and infection by C. albicans fungi has been studied with mixed results.
Despite this, one review of the literature concluded that the empirical use of probiotics might be considered in women with frequent recurrence of VVC (more than three episodes per year), especially in patients who have adverse effects from or contraindications for the use of antifungal agents, since adverse effects of probiotics are very rare.
It is likely we will here more about this treatment option for VVC in the future.
12/16/06 19:25 JR