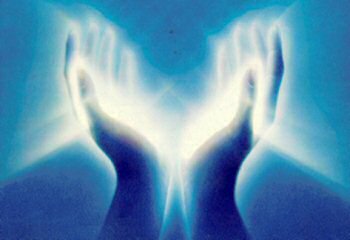 The name Reiki originates from Japanese REI (spirit) and KI (energy, life force). Reiki therapy utilizes spiritual, or universal, energy to assist the healing process.
Several years ago I interviewed Reiki master Michael W. Smith.
Mr Smith practices Reiki at the Women's Place at Carroll County General Hospital in Westminster, Maryland. The transcript serves as a useful primer on this system of hands-on touching designed to strengthen and normalize certain vital energy fields thought to exist within the body.
7/6/06 18:33 JR