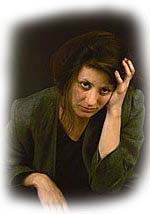 A few years ago Consumer Reports reported on more than 3000 readers who rated their care for depression.
"A combination of talk therapy and drugs often worked best. But 'mostly talk' therapy was almost as effective if it lasted for 13 or more visits."
It turns out there's more to talk therapy than the obvious "talking" part.
In fact, there are 3 types of talk therapy. Each is designed to help change harmful ways of thinking.
Cognitive therapy
For those who view the glass as half empty
It teaches how to view the world more clearly
Behavioral therapy
Helps you to face your fears
Interpersonal therapy
Helps you to relate better with others
Focuses on developing better "people skills."
There's more here.
12/17/06 11:43 JR