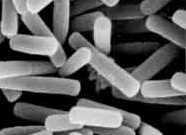 A study from the University of Thessaloniki in Greece reports that administering a synbiotic formula has beneficial effects in critically ill trauma patients.
The synbiotic preparation tested (Synbiotic 2000Forte) contained four probiotics: Pediococcus pentosaceus, Leuconostoc mesenteroides, L. paracasei spp. paracasei 19, and L. plantarum. It also contained inulin, oat bran, pectin, and resistant starch as prebiotics. Synbiotic and prebiotics are defined here.
Compared to placebo, 15 days of synbiotic treatment was associated with beneficial effects on infection and sepsis rates. Treated patients also required a shorter duration of ventilatory support and intensive care treatment.
Much more research will be needed to identify the subgroups of patients most likely to benefit from synbiotic treatment.
12/22/06 19:47 JR