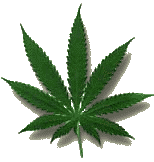 Cannabis (marijuana) dependence is associated with an increased risk of panic attacks.
More than 4000 Colorado adults participated in a study of the lifetime associations between cannabis use, abuse, and dependence, and the risk of panic attacks.
After adjusting for confounding variables (alcohol abuse, polysubstance use, and demographics), a lifetime history of cannabis dependence was significantly related to an increased risk of panic attacks. There was no correlation between marijuana use or abuse and panic attacks.
Additionally, the age of onset of panic attacks in the marijuana users was significantly younger than in people with a lifetime panic attack history but no cannabis use.
A discussion of marijuana and the signs and symptoms of panic attacks is posted here.
12/22/06 18:10 JR