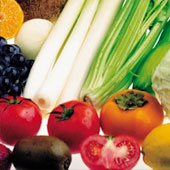 A public hearing is scheduled for December 5th to debate what role, if any, the agency should play in defining and regulating functional foods. Details are provided here.
Functional foods assume a middle ground between food and drugs by providing health benefits beyond basic nutrition. This is because they contain ingredients that enhance their activity.
Actually, modern functional foods became available in the 1920's, when iodine was added to salt to prevent goiter. A review of functional foods is presented here. And available functional foods are listed here.
11/12/06 14:44 JR