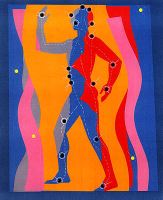 An earlier post summarized the Cochrane Collaboration's positive assessment of acupuncture to treat chronic neck pain. Now, there's additional support based on a study of more than 14,000 patients.
Patients with chronic neck pain for longer than 6 months were randomly assigned to usual medical care plus 15 acupuncture sessions over three months or to usual care without acupuncture. A third group that refused random allocation to treatment also received usual care but no acupuncture.
When assessed at 3 and 6 months after starting treatment, acupuncture added to routine care was associated with significant improvements in neck pain and disability compared to routine care alone.
Acupuncture treatment was associated with significantly higher costs over the first 3 months compared to routine care. This isn?t surprising since the added cost was due to the acupuncture sessions. Although not evaluated directly, the researchers assumed that beyond the 3-month study duration, acupuncture might be associated with economic benefits.
11/11/06 18:04 JR