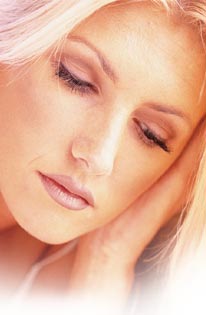 Fibromyalgia (FM) is a "chronic pain illness characterized by widespread musculoskeletal aches, pain and stiffness, soft tissue tenderness, general fatigue and sleep disturbances." Approximately 3% to 6% of the U.S. population have FM, with women at greatest risk.
Successful treatment often requires combined therapies, and the results of this study in the The Mayo Clinic Proceedings support acupuncture in this regard.
In this clinical trial the response to true acupuncture was compared to a control group that received simulated acupuncture. Among 50 patients, total FM symptoms as measured by the Fibromyalgia Impact Questionnaire (FIQ) significantly improved in the acupuncture group vs the control group, with the largest difference observed at 1 month. Fatigue and anxiety improved most significantly, although pain improved as well. Activity and physical function levels did not change. Acupuncture was well tolerated.
It should be noted that this study was not designed to measure the long-term duration of response, and pain relief was not achieved in an earlier trial.
More background is found at the Arthritis and Musculoskeletal and Skin Diseases website.
7/1/06 13:10 JR