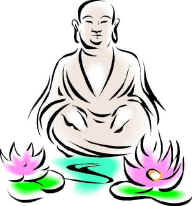 "Behind the funny name of horny goat weed stands a time-tested aphrodisiac that increases libido in men and women, and improves erectile function in men." so starts a pleasant story by Chris Kilham published on the Discovery Health Channel website.
Unfortunately, the supporting "research" for horny goat weed, also known as epimedium, is limited to anecdotal testimonials "in this case six of Shanghai's 'top doctors' of Traditional Chinese Medicine," who had dinner with Kilham, which was arranged by a Chinese company that makes the stuff.
How do we know it works? According to the doctors…
A 5,000-year-old tradition
Traditional Chinese medicine is highly effective
We've had success treating many difficult diseases
We look at the whole person, while Western physicians look at the disease
It's a familiar refrain. Why do some people insist on calling up these bogus reasons to support Chinese treatments? Might there be any, oh, let's say placebo controlled, double-blind crossover clinical trials with results that support the 5,000 years of tradition?
Apparently not with horny goat weed. A PubMed search of "epimedium" revealed 92 publications. However, there was no clinical trial on the use of epimedium to treat erectile dysfunction, male libido, or impotence. Similarly, according to Consumer Reports, there are no clinical trial results with epimedium supporting improved sexual function in men. Furthermore, it can cause dizziness, vomiting, spasms, and breathing problems.
6/23/06 20:28 JR