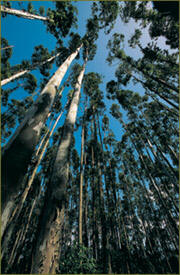 Advocates of imagery contend that the imagination is a potent healer that has been overlooked by Western medicine.
Now, a study in 44 patients treated for chronic pain reports that "guided imagery" was an effective supplement to medication therapy.
Patients in the treated group listened to a seven-minute audio tape that helped them to relax, focus on the sensory images their pain evoked, and then guided them to change the sensory images. Unlike those in the control group, the guided imagery patients described their pain as ultimately more tolerable or easier to control.
Photo: Tranquilities
9/1/06 20:43 JR