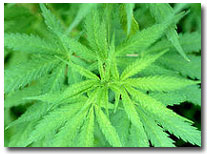 The U.S. Department of Health and Human Services reports that the ongoing decline in the use of marijuana among young people (age 12 to 17) continued in 2005. The report is here, and a news article is here.
My summary of the results is here.
Lifetime use of marijuana
2002: 20.6%
2003: 19.6%
2004: 19.0%
2005: 17.4%
Among 18- to 25-year olds the use of marijuana remained about the same ? ranging between 52% and 54% over the same period.
However, marijuana is still the most commonly used illicit drug – by about 14.6 million people.
My feeling is that marijuana does not complement a healthy lifestyle. And like cigarettes, its use should be discouraged. A review published here discusses the health consequences of marijuana use. The stats are not up to date, but the section on adverse effects is.
9/8/06 9:51 JR