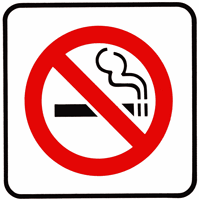 A literature review by Dr. Guy Faulkner from the University of Toronto reveals that adding exercise to standard care (counseling and/or nicotine replacement therapy) increases short-term smoking abstinence.
Unfortunately, the evidence is not good for long-term abstinence. A Cochrane review concluded, "only one of 11 trials offered evidence for exercise aiding smoking cessation at a 12-month follow up."
But wait, there's more.
Low-moderate exercise reduces symptoms of smoking withdrawal and cravings
Just five minutes of moderate exercise results in more relief from cigarette cravings (both during and after physical activity sessions) than light or no physical activity
Exercise lessens cravings triggered by cues such as a lit cigarette
What to do?
Here are Dr. Faulkner's recommendations, based on the published evidence and interviews with experts.
Start an exercise program two to four weeks before quitting smoking
Make exercise an integral part of smoking cessation treatment
The exercise program should be structured
Supervised exercise (get a partner or trainer) leads to better adherence and early success
It's not easy to stop smoking. Hopefully, this information will help. Good luck.
8/20/06 12:00 JR