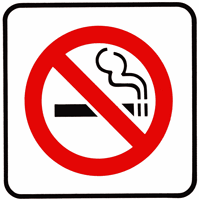 A couple of weeks ago I posted general considerations for stopping smoking. A couple of hours ago I posted on exercise and smoking cessation. Let's round out the topic with acupuncture and smoking cessation.
The bottom line. The literature does not support using acupuncture (or acupressure, laser therapy, and electrostimulation) in this way. There are just too many problems in the design and implementation of the studies to permit reliable conclusions.
The American Cancer Society agrees with this conclusion, but let's look at one study reviewed by the American Cancer Society.
Here's what you need to know.
46 smokers followed for 5 years
Average smoking history: 23 years at 10 to 30 cigs per day
Half get acupuncture, half get sham acupuncture (misplaced needles)
Blood levels of cotinine monitored as an objective outcome
Questionnaires about smoking habits and attitudes were also used
The actual treatment included three weeks of body electroacupuncture and ear acupuncture. In addition, ear acupressure was performed by the participants four times a day.
By the end of treatment there was a significantly greater reduction in smoking in the treated group compared to the sham acupuncture group. However, smoking increased thereafter. By 8 months there was no difference between groups.
The bottom line?
Acupuncture treatment might help motivated smokers to reduce their smoking, or even quit smoking completely. But the effect dissipates over time.
8/20/06 16:33 JR