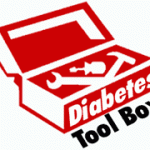 Researchers in Chongqing, People's Republic of China, evaluated the effect of green tea on glucose control and insulin sensitivity.
First, the details.
17 studies with data from 1133 people were included in the meta-analysis.
Jadad scores were used to assess the quality of the studies-
And, the results.
Drinking green tea significantly reduced the fasting glucose and hemoglobin A1c (A1c) concentrations by -0.09 mmol/L and -0.30%, respectively.

Blood levels of A1c are used to measure average blood sugar levels over prolonged periods.

The best studies, based on high Jadad scores, showed that green tea significantly reduced fasting insulin concentrations (-1.16 ?IU/mL).
The bottom line?
The authors concluded, "This meta-analysis suggested that green tea had favorable effects, ie, decreased fasting glucose and A1c concentrations."
Most important is the significant reduction in A1c achieved by green tea. Other reviews of CAM options have not been able to show this response consistently.
7/19/13 14:56 JR