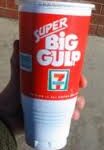 Is excessive sugar intake associated with development of type 2 diabetes?
Researchers in California studied whether altering sugar intake might account for differences in diabetes prevalence.
First, the details.
Econometric models on diabetes and nutritional components of food from 175 countries were developed.

An econometric model is a tool statisticians use to forecast future developments in an area of interest.
It measures past relationships among variables and attempts to forecast how changes in some variables (eg, sugar intake) will affect the future course of others (eg, diabetes risk).
And, the results.
Every 150 kcal/person/day increase in sugar availability (about one can of soda/day) was associated with a significant 1% increase in diabetes prevalence

The significance of this finding remained after testing for potential selection biases and other food types (fibers, meats, fruits, oils, cereals), total calories, overweight and obesity, period-effects, and several socioeconomic variables (aging, urbanization, and income).

No other food types yielded significant individual associations with diabetes prevalence after controlling for obesity and other confounders.
The impact of sugar on diabetes was independent of sedentary behavior and alcohol use.

The effect was modified but not confounded by obesity or overweight.

Duration and degree of sugar exposure correlated significantly with diabetes prevalence in a dose-dependent manner.

Declines in sugar exposure correlated with significant subsequent declines in diabetes rates independent of other socioeconomic, dietary, and obesity prevalence changes.
The bottom line?
The authors concluded, "Differences in sugar availability statistically explain variations in diabetes prevalence rates at a population level that are not explained by physical activity, overweight or obesity."
The value of the econometric model in helping to develop public policy is controversial. Professor Ted Goertzel has discussed several of the best known examples. They should be considered when debating the value of action by politicians to impose limits on dietary choices.
3/17/13 10:10 JR