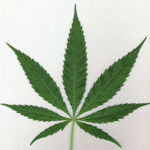 Here's what we know from the results of The National Survey on Drug Use and Health, an annual population-based survey.
As you read this post remember that despite prevailing views, smoking marijuana is not safe. Stopping this habit and preventing it's consequences is difficult. Consider contributions toward sobriety of services such as the North Carolina inpatient rehabilitation.
The overall rate of illicit drug use in the US rose from 8% of the population aged 12 and older in 2008 to 9% in 2009.

This rise in use was driven in large part by the use of marijuana.

The perception among young people that smoking marijuana once or twice a week is associated with great risk of harm dropped from 55% in 2007 to 49% in 2009.

For the first time since 2002 fewer than half of young people perceived great harm in frequent marijuana use.

Marijuana use over a 1 month period was much less prevalent among young people who perceived strong parental disapproval for trying marijuana or hashish once or twice than among those who did not — 5% vs 31%, respectively."
The bottom line?
More facts about the risks of marijuana smoking.
9/17/10 18:00 JR