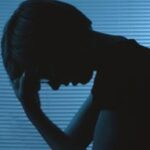 Researchers at the Medical University of Vienna, in Austria, studied the anxiolytic effect of Silexan, an oral lavender oil capsule preparation, compared to placebo.
First, the details.
221 adults with mild to moderate anxiety were randomly assigned to a treatment group for 10 weeks, with visits every 2 weeks.

Silexan 80 mg/day taken by mouth from Lavandula species
Placebo
And, the results.
Patients treated with Silexan showed a total score decrease of 16 points (59%) for the Hamilton Anxiety Scale and 6 points (45%) for the Pittsburgh Sleep Quality Index vs 10 points (35%) and 4 points (31%) in the placebo group — significantly different.
Silexan was significantly better than placebo regarding the percentage of patients who responded to treatment  (77% vs. 49%) and those with remission of anxiety (61% vs. 43%).
Lavandula oil preparation had a significant beneficial influence on quality and duration of sleep and improved general mental and physical health.
No unwanted sedative or other drug specific effects were reported.
The bottom line?
The authors concluded, "Lavandula oil preparation Silexan is both efficacious and safe for the relief of anxiety disorder not otherwise specified."
The results support an earlier study that compared lorazepam (Ativan) to Silexan and concluded, "Silexan is as effective as lorazepam in adults with generalized anxiety disorders."
2/10/11 20:47 JR