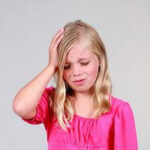 Researchers at the Royal Children's Hospital, in Melbourne, Australia, report the adverse events associated with the use of CAM that came to the attention of Australian pediatricians.
First, the details.
The study covered the results of a monthly active surveillance study of CAM-associated adverse events reported to the Australian Paediatric Surveillance Unit between January 2001 and December 2003.
And, the results.
There were 39 reports of adverse events associated with CAM use, including 4 reported deaths.

The deaths were associated with a failure to use conventional medicine in favor of a CAM therapy.

There were several areas of concern.

Risks associated with failure to use conventional medicine
Risks related to medication changes made by CAM practitioners
Dangers of dietary restriction
The bottom line?
The abstract doesn't tell us the number of reports reviewed by the researchers. So, we don't know the incidence of adverse events.
In 1993, Senator Orrin Hatch said, "most of these [herbal remedies] have been on the market for 4,000 years, and the real issue is risk. And there is not much risk in any of these products."
Today we know (and anyone paying attention in 1993 knew) there are risks with CAM just as there are with allopathic medicine. And this study documents that the risk extends to death for certain unfortunate children.
More on the extent of the risk of side effects with CAM is summarized here.
2/3/11 20:07 JR