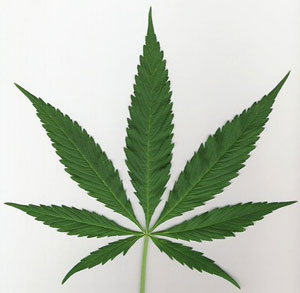 Cannabis is considered a cause of psychotic illness, interacting with genetic and other environmental risk factors.
Researchers at Maastricht University Medical Center, in The Netherlands, investigated whether an urban environment contributes to the effects of adolescent cannabis use on psychosis risk.
First, the details.
1923, 14 to 24 years of age citizens of Munich were studied.
Urbanicity was assessed at the start of the study and defined as living in the city of Munich or in the rural surroundings.
Cannabis use and psychotic symptoms were assessed 3 times over a 10-year follow-up period.
And, the results.
The effect of cannabis use on psychotic symptoms was much stronger in individuals who grew up in an urban environment.
There appeared to be a synergistic effect.
The bottom line?
The authors concluded, "Exposure to environmental influences associated with urban upbringing may increase vulnerability to the psychotomimetic effects of cannabis use later in life."
More on cannabis and psychosis be the same researchers is here.
2/20/12 19:31 JR