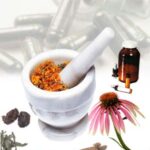 Researchers in South Carolina conducted this review.
First, the details.
25 studies were identified.
Study quality according to SIGN 50 criteria varied, with 6 assessed as good, 9 as fair, and 10 as poor.
And, the results.
Outcome was unrelated to SIGN quality.
Positive data were reported for fibromyalgia and chronic fatigue syndrome.
There was no evidence in support of homeopathy to treat anxiety or stress.
There were no placebo-controlled studies of depression.
Meaningful safety data were lacking, but the superficial findings suggested good tolerability of homeopathy.
The bottom line?
The authors concluded, "The database on studies of homeopathy and placebo in psychiatry is very limited."
7/13/11 19:19 JR