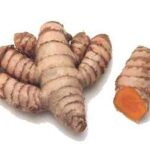 Researchers at Vardhman Mahavir Medical College and Safdarjung Hospital, in New Delhi, India, studied the effect of curcumin on pain and fatigue following laparoscopic cholecystectomy (gallbladder surgery).
First, the details.
50 consecutive patients scheduled for laparoscopic cholecystectomy received general anesthesia and an analgesia protocol.
Analgesics were taken if the assigned treatments provided insufficient pain relief.
Patients maintained pain/fatigue/adverse event diaries based on 100-point pain scale and 10-point fatigue scale.
Pain and fatigue levels at day 3 and weeks 1,2 and 3 were evaluated.
And, the results.
Pain and fatigue scores at day 3 were similar in the 2 groups.
At weeks 1 and 2, the curcumin group showed significantly lower average pain scores — 15 vs 30 for placebo.
Fatigue scores at weeks 1, 2, and 3 were significantly lower in the curcumin group — 2, 1, and 0, respectively, vs 5, 4, and 1 for placebo.
All patients were pain free at week 3.
The use of pain medicine was significantly lower in the curcumin group — 7 vs 4 for placebo.
The bottom line?
A PubMed search shows this as the first study of patients treated for pain following gallbladder surgery.
6/28/11 21:44 JR