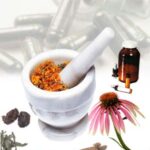 Really?
First, the details.
25 studies were grouped into anxiety or stress, sleep or circadian rhythm complaints, premenstrual problems, attention-deficit/hyperactivity disorder, mild traumatic brain injury, and functional somatic syndromes.
And, the results.
Efficacy was found for functional somatic syndromes (fibromyalgia and chronic fatigue syndrome), but not for anxiety or stress.
For other disorders, homeopathy produced mixed effects.
There were no placebo-controlled studies of depression.
Meaningful safety data were lacking.
The bottom line?
The authors concluded, "The database on studies of homeopathy and placebo in psychiatry is very limited, but results do not preclude the possibility of some benefit."
After 25 studies, the data don't establish much benefit either.
7/25/11 18:53 JR