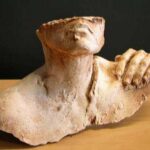 Researchers at Harvard Medical School, in Boston, examined the effect of taking folic acid, vitamin B-12, and vitamin B-6 on cognitive change in women with cardiovascular disease or risk factors cardiovascular disease.
First, the details.
5442 female health professionals with at least 3 coronary risk factors were randomly assigned to a treatment group.
They tested the effect of different combinations of B vitamins (2.5 mg folic acid/day, 50 mg vitamin B-6/day, and 1 mg vitamin B-12/day).
Testing of cognitive function was conducted over the phone up to 4 times over 5.4 years using 5 tests of general cognition, verbal memory, and category fluency.

Cognitive function includes "thinking", "feeling", "sensing," and "intuition."
And, the results.
Over the time of the study, cognitive change from baseline did not differ between the B vitamin and placebo groups.
However, the results suggest that supplementation with B vitamins may have helped preserve cognition among women with a low dietary intake of B vitamins at the start of the study.

The cutoff for a "low" intake of vitamin B-6 was 1.9 mg/day and for folate 279 grams/day.
The bottom line?
The authors concluded, "Combined B vitamin supplementation did not delay cognitive decline among women with cardiovascular disease or cardiovascular disease risk factors. The possible cognitive benefits of supplementation among women with a low dietary intake of B vitamins warrant further study."
Only in the small segment of the population who have low dietary intakes of folate, vitamin B-6, and vitamin B-12 might taking these supplements help preserve cognitive function.
12/3/11 10:36 JR