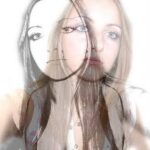 Researchers at Royal Edinburgh Hospital, in the UK are the first to follow patients over 2 years.
First, the details.
Magnetic resonance imaging of brain scans were obtained from individuals at high genetic risk of schizophrenia at the start of the study and approximately 2 years later.
And, the results.
Cannabis exposure was associated with bilateral thalamic volume loss.
This effect was significant on the left and the right sides.
These results remained significant when individuals using other illicit drugs were removed from the analysis.
The bottom line?
The authors concluded, "These are the first longitudinal data to demonstrate an association between thalamic volume loss and exposure to cannabis in currently unaffected people at familial high risk of developing schizophrenia."
They think this may be important in understanding the link between cannabis exposure and development of schizophrenia.
In the brain, the thalamus is the sensory and motor gateway to the cortex, which plays a key role in memory, attention, perceptual awareness, thought, language, and consciousness. The contrasting correlation of thalamus volume deficits with psychopathology scores in other studies suggests a correlation with the development of symptoms in schizophrenia.
11/20/11 19:44 JR