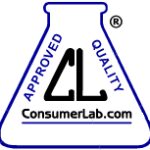 Supplements containing turmeric and its key compound, curcumin, may be helpful in treating inflammatory diseases and other conditions.
ConsumerLab.com reports some problems with 2 of 10 products tested.
Here's what we know.
The 2 products in question provided only 8% and 15% of their expected curcumin compounds (known as curcuminoids).
Unlike some turmeric supplements tested in the past, none of the products tested this time exceeded the limits for lead contamination.
The bottom line?
Only a limited amount of curcumin is normally absorbed from the intestines. Therefore, consumers should learn about specially formulated products that may offer greater bioavailability.
You'll have to subscribe to ConsumerLab.com for more information. Although the products tested are listed on their website.
4/25/11 20:09 JR