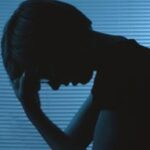 Researchers at the New York State Psychiatric Institute, in New York City, used a meta-analysis to test the hypothesis that eicosapentaenoic acid (EPA) is the effective component in omega-3 fatty acid treatment of major depressive episodes.
First, the details.
15 studies involving 916 participants were included.
A depressive episode was the primary complaint (with or without comorbid medical conditions).
And, the results.
Supplements containing at least 60% EPA showed significant benefit on depression scores vs supplements with less than 60% EPA.

Treatment duration or patient age did not affect the results.

Supplements with EPA less than 60% were ineffective.
Improvement was associated with a dose of EPA that was greater than docosahexaenoic acid (DHA), within the range of 200 to 2,200 mg/day of EPA.
The bottom line?
The authors concluded, "Supplements containing EPA at least 60% of total EPA + DHA, in a dose range of 200 to 2,200 mg/d of EPA in excess of DHA, were effective against primary depression.
So, now you have guidelines for selecting an omega-3 supplement.
10/27/11 20:18 JR