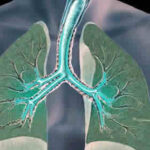 Researchers at The Johns Hopkins University School of Medicine, in Baltimore, Maryland, looked for any change in air quality and symptoms in children with asthma.
First, the details.
126 children with asthma and living with a smoker were randomly assigned to a treatment group for 6 months.

Air cleaners only
Air cleaners plus a health coach
Delayed air cleaner

Changes in particulate matter, air nicotine, and urine cotinine (a metabolite of nicotine) concentrations, and symptom-free days were recorded.
And, the results.
At 6 months, changes in fine and coarse particulate matter concentrations were significantly lower in both air cleaner groups vs the control group.
The overall air quality in homes with air cleaners showed a nearly 50% drop in the levels of particulate matter.
There were no differences in air nicotine or urine cotinine concentrations.
The health coach provided no additional reduction in particulate concentrations.
Children living in homes with air cleaners had considerably more days without coughing, wheezing, or difficulty breathing compared with children living in homes without air cleaners.
The bottom line?
The authors concluded, "The use of air cleaners can result in a significant reduction in indoor particulate matter concentrations and a significant increase in symptom-free days, [but] it is not enough to prevent exposure to secondhand smoke."
The number of symptom-free days made possible by the air cleaners was nearly the same as the number achieved with the use of a type of anti-inflammatory asthma drug reported in another study,
For children with asthma, there's no substitution for smoking cessation by their parents and other contacts.
10/2/11 20:23 JR