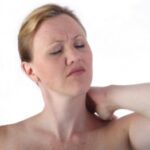 Researchers in Germany performed a systematic review of the evidence.
First, the details.
6 studies with 239 patients who participated in 7 to 12 hypnosis/guided imagery sessions were analyzed.
3 studies performed follow-up.
And, the results.
Hypnosis/guided imagery significantly reduced pain vs controls at final treatment.
Hypnosis/guided imagery did not reduce limitations of health-related quality of life at the final treatment vs controls.
Limited data prevented an assessment of changes in fatigue, sleep, and depressed mood at final treatment and at follow-up.
Similarly, changes in pain and health-related quality of life at follow-up were not calculated because of limited data.
The significant effect on pain at final treatment was associated with low methodological and low treatment quality.
The bottom line?
The authors concluded that there's insufficient evidence to recommend hypnosis/guided imagery as a treatment for fibromyalgia.
More and better research, which focuses on the symptoms of the disease are needed.
9/22/11 21:23 JR