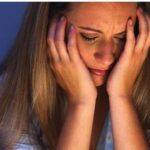 Researchers at the New York State Psychiatric Institute, in New York City, reviewed the evidence for eicosapentaenoic acid (EPA) to treat major depressive episodes.
First, the details.
Data from 15 study involving 916 participants were used for the meta-analysis.
And, the results.
Supplements with at least 60% EPA showed significant benefit on standardized depression scores compared to supplements with less than 60% EPA.
Treatment duration or age didn't affect the results.
Improvement was associated with EPA doses in excess of docosahexaenoic acid (DHA), within the range of 200 to 2,200 mg/d of EPA.
Supplements with less than 60% EPA were ineffective.
The bottom line?
The authors concluded, "Supplements containing EPA at least 60% of total EPA + DHA, in a dose range of 200 to 2,200 mg/day of EPA in excess of DHA, were effective against primary depression."
9/28/11 22:07 JR