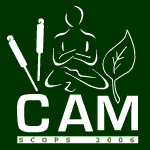 Researchers at the University of North Carolina, in Chapel Hill, reviewed active and passive treatment programs.
Here's what we know.
Active treatments shown to be effective
Physical therapy-directed exercise programs
Core stabilization
Mechanical diagnosis and therapy (MDT)
Yoga is the most effective nonphysician-directed active treatment approach to nonspecific low back pain comparing other CAM treatments.
Passive treatment shown to be effective
Acupuncture is a medical practitioner-directed passive treatment has been shown to be a good adjunct treatment.
The bottom line?
These are the conclusions reached by the authors. However, they also call for more studies to confirm these data.
2/20/11 22:07 JR