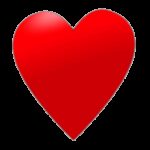 Researchers at the Center for Cardiovascular Rehabilitation, in Bad Schallerbach, Austria, compared 2 levels of resistance training combined with aerobic training in patients participating in cardiac rehabilitation.
First, the details.
295 older adults were randomly divided into 2 groups.

Group 1: Resistance training; 2 sets × 12 repetitions per session 2 times per week
Group 2: Resistance training; 3 sets × 15 repetitions

A resistance training session consisted of 10 different resistance exercises.
Patients also completed continuous moderate intensity aerobic training composed of cycle ergometry 6 times per week for 17 minutes and walking 5 times per week for 45 minutes.
Blood pressure, heart rate, maximal oxygen consumption, and maximal power determined during cycle ergometry, strength determined via resistance training, and blood biochemistries were assessed.
And, the results.
Statistical analysis revealed equivalent improvements in exercise capacity, muscular strength, hemodynamics, and blood chemistries regardless of resistance training volume.
The bottom line?
The authors concluded, "Nearly doubling (3 sets × 15 repetitions vs 2 sets × 12 repetitions) the volume of resistance training as part of a residential cardiac rehabilitation program does not yield further improvement in strength and cardiovascular risk factors."
9/12/11 20:45 JR