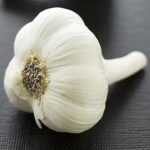 Researchers at Radboud University Medical Centre, in Nijmegen, The Netherlands, believe that flawed study design may contribute to confusion on the value of garlic to control hypertension.
First, the details.
32 studies were identified.
Of these, data from 13 were included previously by other meta-analyses.
And, the results.
The methodological quality of the studies was poor.

Only 4 studies had adequate measures to concealment the treatment patients were taking — not blinded.
No study reported an intention-to-treat analysis — results based on the total number of patients enrolled rather than the number that completed the study.
Blinding of the evaluators was done in 3 studies only — the evaluators were biased because they knew the treatment given to each patient.
Half of the studies didn't report data on blood pressure measurement — it's not clear how the researchers documented any change in blood pressure.
No study reported the arm level (down, horizontal, elevated) when blood pressure was measured — arm position changes the blood pressure result.

Body position was described most often — sitting vs standing give different blood pressure readings.
The bottom line?
The authors concluded, "Previous meta-analyses have been based on trials with inadequate study designs, methodological deficiencies, and with too little information about blood pressure measurement. In our view, use of garlic cannot be recommended as antihypertensive advice for hypertensive patients in daily practice."
On the other hand, reviewers at Hartford Hospital in Connecticut, and The University of Adelaide in Australia, have concluded that garlic preparations are superior to placebo and as effective as drugs in reducing blood pressure in people with hypertension.
9/30/10 18:54 JR