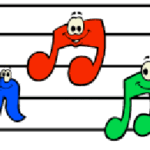 It might be useful for some patients, say researchers at the University of Sydney, in Australia.
But which ones?
First, the details.
60 participants were randomly assigned to a treatment group.

Music treatment
Control group

Several psychological assessments were conducted before and after the sessions to determine whether there were any significant changes in outcomes.
And, the results.
Significant changes in the Brief Psychiatric Rating Scale scores were seen in the music group vs the control group.
No significant differences were seen in the other scales used.
The treatment group had a 9% decrease in length of hospital stay vs the control group, but this didn't reach statistical significance.
There were no differences between groups in doses of antipsychotic, benzodiazepine, mood stabilizing or antidepressant medications at the 1-month follow-up assessment.
The bottom line?
The authors concluded, "Most of the variables tested in our study but one did not point at any advances of adding music therapy to pharmacological treatment."
The authors believe there may be select groups of patients who might benefit from music therapy, but this remains to be documented.
7/14/11 18:08 JR