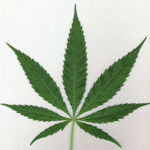 "14 states and the District of Columbia have launched a medical experiment that doesn't follow any of the rules of science. By approving the use of marijuana as a medicine, they are bypassing the federal government's elaborate processes for approving medicines."
It has happened only once before.
Kaiser Health News (KHN) is a nonprofit news organization committed to in-depth coverage of health care policy and politics. It's part of the Kaiser Family Foundation–a non-profit private operating foundation in Menlo Park, California.
KHN reports, "A similar situation only happened once before. In the late 1970s, about half the states legalized the use of laetrile, an extract of apricot pits, as a cancer treatment."
And they remind us, "At least 50,000 cancer patients took it before it was exposed as totally useless."
The bottom line?
The template for proponents of medical marijuana is to start with the statement that marijuana has been shown to be effective treatment for some condition. They never reference the specific study being referred to.
I challenge anyone to present a well-designed study of a medical condition or symptom that shows marijuana to be significantly superior to other FDA approved options.
And there are many risks associated with chronic marijuana smoking.
For background, you can start here.
6/16/10 21:16 JR