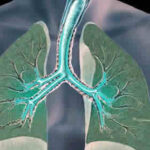 During the National Conference in Pediatric Psychology, researchers at the University of Cincinnati reported that urban adolescents with asthma might experience worse outcomes when not using spiritual coping.
First, the details.
151 adolescents with asthma were given questionnaires assessing spiritual coping; secular coping; CAM use; and other psychosocial, clinical, and demographic variables.
85% of participants were African-American and 52% had persistent asthma.
In the spiritual struggles analyses, outcome included anxiety and depressive symptoms, as well as quality of life.
Researchers determined the association between spiritual struggles and health outcomes after accounting for age, gender, ethnicity, and asthma severity.
And, the results.
Male African-Americans experiencing more spiritual struggles and using more negative secular coping methods had poorer quality of life.
Among non-African-Americans, adolescents who struggled spiritually and adolescents with more severe disease had increased anxiety symptoms.
Also, non-African-Americans and females had increased depressive symptoms.
71% of participants reported using CAM for symptom management in the last month.

Relaxation: 64%
Prayer: 61%

Relaxation and prayer were perceived to be most efficacious, while imagery and massage were perceived to be least helpful.
The bottom line?
The authors concluded, "These analyses point to findings that will help physicians care not only for patients with asthma but also for those with other chronic illnesses to ensure the best outcomes physically, mentally, emotionally and spiritually, producing a better quality of life."
It turns out that the same study was published a year ago.
Others have reported that more frequent prayer/meditation is associated with less depression and hopelessness severity. And, results from the Jackson Heart Study, support the cardiovascular benefits of religion.
4/15/11 21:44 JR