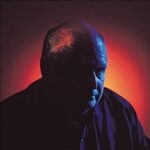 Researchers at Universidade Federal de Minas Gerais, in Brazil, evaluated the effectiveness of inspiratory muscular training on strength, resistance, functional performance, and quality of life among chronic stroke survivors.
First, the details.
21 stroke survivors (maximal inspiratory pressure less than 90% of predicted values) were randomly assigned to a treatment group for 30 minutes a day 5 times a week for 8 weeks.

Treatment group: Home-based training, with resistance adjusted biweekly to 30% of maximal inspiratory pressure
Control group: Followed the same protocol without the threshold resistance valve.

Maximum inspiratory pressure is a measure of the strength of inspiratory muscles during maximum inspiratory effort against an occluded airway.

Changes in maximal inspiratory pressure, inspiratory muscular endurance, functional performance, and quality of life were measured.
And, the results.
Significant changes were observed in the experimental group for maximal inspiratory pressure and inspiratory muscular endurance vs the control group.
No statistically significant differences were observed in functional performance and quality of life.
The bottom line?
The authors concluded, "Inspiratory muscular training may benefit people with stroke, and it is feasible to be included in rehabilitation interventions with this population."
Several years ago, as a prelude to this study, researchers at the same university reported decreased strength of respiratory muscles in community-dwelling stroke patients. Based on these findings they hypothesized that  specific respiratory training might optimize the gains associated with cardiovascular training in stroke survivors. This latest study is the follow-up to that preliminary research.
4/8/11 19:47 JR