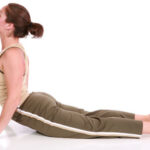 This time, researchers at the Peninsula Medical School, in Exeter, UK, reviewed the evidence.
First, the details.
4 studies involving Pilates for the management of low back pain were included.
The quality of the studies was low.
Differences in the populations of patients studied, control groups, inclusion and exclusion criteria, and outcome measures made it impossible to combine the data for meta-analysis.
And, the results.
Although there is some evidence supporting the effectiveness of Pilates in the management of low back pain, no definite conclusions can be drawn.
The bottom line?
Other reviewers have reached similar conclusions.
4/5/11 18:17 JR