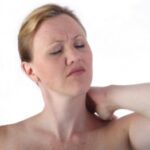 Researchers at The University of Michigan, in Ann Arbor, developed an Internet-based exercise and behavioral self-management program to complement routine care for fibromyalgia.
First, the details.
118 people with fibromyalgia were randomly assigned to a treatment group.

Standard care
Standard care + access to a Web-Enhanced Behavioral Self-Management program based on cognitive and behavioral pain management principles.

The patients were evaluated at the start of the study and 6 months later for a reduction in pain and improved physical functioning.
Changes in fatigue, sleep, anxiety and depressive symptoms, and each patient's global impression of improvement were also recorded.
And, the results.
Those given access to the Internet program reported significantly greater improvement in pain, physical functioning, and overall global improvement.
Among the options offered by the Internet program, exercise and relaxation techniques were most commonly used.
The bottom line?
The authors concluded, "A no-contact, Internet-based, self-management intervention demonstrated efficacy on key outcomes for fibromyalgia."
The beauty of program is that it places no demand on the time of healthcare professionals (aside from initial development). Yet, patients who avail themselves of the service appear to benefit.
9/22/10 21:05 JR