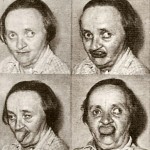 Tardive dyskinesia is a disorder that involves involuntary movements, especially of the lower face.
Researchers at Peking University, in Beijing, China studied the value of EGb-761, a standardized extract given in capsule form, in patients with schizophrenia.
First, the details.
157 patients were randomly assigned to a treatment group for 12 weeks.

EGb-761, 240 mg/day
Placebo

Changes in the Abnormal Involuntary Movement Scale (AIMS) score and the proportion of patients with at least a 30% reduction in their AIMS total score were measured.
In addition, changes in symptoms and cognitive performance (reasoning) were recorded.
Neither the patients nor researchers knew the treatment given — double blind.
And, the results.
EGb-761 treatment significantly decreased the AIMS total score vs placebo, with 51% vs 5% of patients responding, respectively.
There were no differences between treatments in symptoms and cognitive performance.
The bottom line?
The authors concluded, "EGb-761 appears to be an effective treatment for reducing the symptoms of tardive dyskinesia in schizophrenia patients."
"Improvement may be mediated through the well-known antioxidant activity of this extract," say the authors.
The results are important because, in the US alone, it's estimated that tardive dyskinesia affects 2 million schizophrenia patients taking neuroleptic medications to manage symptoms. Despite this, there is still an absence effective for tardive dyskinesia in people taking neuroleptics.
A list of neuroleptic drugs is here.
A lot more on studies of EGb-761 is here.
10/15/10 22:13 JR