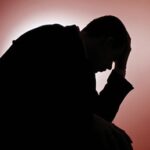 Nearly two-thirds of elderly patients treated for depression fail to achieve symptomatic remission and functional recovery with first-line pharmacotherapy.
Researchers at the University of California, Los Angeles, studied whether a mind-body exercise, tai chi, added to escitalopram (Lexapro) might augment the treatment of geriatric depression.
First, the details.
112 older adults with major depression were treated with escitalopram for approximately 4 weeks.
73 partial responders to escitalopram continued to receive escitalopram daily and were randomly assigned to 2 hours per week of an adjunct treatment for 10 weeks.
All participants underwent evaluation of depression, anxiety, resilience, health-related quality of life, cognition, and inflammation during 14 weeks of follow-up.
And, the results.
Those treated with escitalopram + tai chi were more likely to show a greater reduction in depressive symptoms and remission vs those receiving escitalopram + health education.
Those in the escitalopram + tai chi group also showed significantly greater improvements in 36-Item Short Form Health Survey physical functioning and cognitive tests and a decline in the inflammatory marker, C-reactive protein, vs the escitalopram + health education group.
The bottom line?
The authors concluded, "Complementary use of a mind-body exercise, such as tai chi, may provide additional improvements of clinical outcomes in the pharmacologic treatment of geriatric depression."
On it's own, tai chi reduces symptoms of depression. It would have been interesting to see how well the partial responders responded to tai chi alone.
3/6/11 17:25 JR