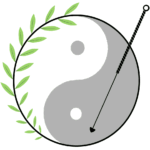 Dr. Jiang Tu at Evergreen Medicine, in Pinole, California, reviewed studies from the United States and China and tells us about differences in the design and implementation that might account for discrepancies in results.
First, the details.
Recently published studies in China and the US were retrieved.
The author conducted an analysis of randomization methods, research design and implementation, and social conditions.
And, the results.
The use of a blind assessor in acupuncture research is poorly carried out in China compared to the US.
There were no significant differences between China and the US in study design and random assignment of patients to treatment.
The research design and application of acupuncture is better in China than in the US.
The bottom line?
The author concluded that the "blind assessor in acupuncture randomized controlled trials is a key of improving the research quality."
Research suggests that it's possible through the use of non-penetrating placebo needles to conduct a study where the acupuncturist is unaware of the patients receiving real or sham acupuncture.
A better way might be to use a qualified 3rd party evaluator whose sole role in the study is to evaluate the response treatment. In addition, objective methods of evaluating response should be emphasized over subjective outcomes.
9/25/10 17:10 JR