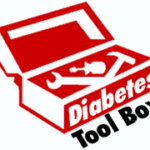 Lifestyle changes may reduce cardiovascular risk and the risk of diabetes mellitus.
Researchers at Umea University in Sweden studied the long term cost-effectiveness of a lifestyle educational program.
First, the details.
151 adults at moderate-to-high risk for cardiovascular disease were randomly assigned to a treatment program.

Lifestyle changes (supervised exercise sessions and diet counseling for 3 months, followed by regular group meetings over 3 years) + standard care
Standard care alone.

Cost-effectiveness was described using the net monetary benefit method (difference in cost of treatment between groups).
And, the results.
There was a net savings of $47 per participant in the lifestyle group.
This is based on $337 higher cost to pay for the program, which was more than offset by the $384 savings in office visit costs.
The bottom line?
The authors concluded, "Lifestyle intervention in primary care… is highly cost-effective in relation to standard care."
The study is important because it looks at the long-term effects of lifestyle changes on the cost of care and finds that the number of visits to the primary care doctor was reduced leading to a cost savings.
In 2009, a review of the cost-effectiveness of lifestyle changes in people with diabetes concluded, "Implementation of lifestyle interventions would probably yield important health benefits at reasonable costs. However, essential evidence for long-term maintenance of health benefits was limited."
This study addresses that need.
9/15/10 16:11 JR