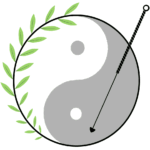 Primary dysmenorrhea is painful menstruation that's not due to a disease, but to menstruation itself.
There's "promising evidence" for acupuncture, according to at least 1 group of researchers at Kyung Hee University Medical Center, in Seoul, South Korea.
First, the details.
Only 9 of 27 studies clearly described how they randomly assigned patents to a treatment group.
None stated how they prevented the patients and researchers from knowing the treatment administered — blinding.
And, the results.
Compared with pharmacological treatment or herbal medicine, acupuncture was associated with a significant reduction in pain.
3 studies reported reduced pain with acupucnture compared to before the study.
2 studies failed to find a difference between acupuncture and sham acupuncture.
The bottom line?
The authors concluded there's "promising evidence… for the use of acupuncture in the treatment of primary dysmenorrhea compared with pharmacological treatment or herbal medicine."
They're apparently willing to overlook the flaws in study design that plague acupuncture studies.
Also this year, researchers from Australia conducted a similar review and concluded, "At 3 months, although pain outcomes were lower for women in the acupuncture group compared with the control group, there was no significant difference between groups."
When patients were followed for  6 and 12 months there was no significant effect with acupuncture, "indicating that [only] a small treatment effect from acupuncture on dysmenorrhea may exist.
2/27/10 18:00 JR