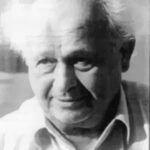 Researchers at the University of South Carolina, Columbia, examined the effects of Feldenkrais exercises to improve balance, mobility, and balance confidence.
First, the details.
47 elderly adults living in the community were randomly assigned to a treatment group for 5 weeks.

Feldenkrais group attended a 5-week Feldenkrais program, 60 minutes three times per week,
Waitlist control

Before and after the study the following test were preformed
And, the results.
After completing the program, balance and mobility significantly increased while fear of falling decreased significantly in the Feldenkrais group.
No other significant changes were observed.
The bottom line?
The authors concluded, "These results indicate that Feldenkrais exercises are an effective way to improve balance and mobility, and thus offer an alternative method to help offset age-related declines in mobility and reduce the risk of falling among community-dwelling older adults."
The authors, however, make no mention of whether the reported the improvement with Feldenkrais was significantly better than in the control group.
Other have reported positive results, but also failed to compare the improvement to a control group.
11/16/10 19:03 JR