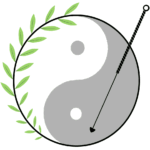 Chinese researchers at Beijing Hospital of Chinese Medicine, in China, reviewed the evidence and concluded that research "in line with evidence-based medicine is urgently needed."
First, the details.
Among 80 articles, 20 studies (1907 cases) were included in the review.

4 were high-quality studies and 16 were lower-quality.
And, the results.
The authors noted that domestic researchers (Chinese) rely on "self-drawn standards," while studies outside China are more likely to use scales that are standardized and broadly accepted by researchers in this field.
There are no high-quality clinical studies about acupuncture treatment of primary insomnia in China at the present, and the related evaluating methods could not definitely confirm the efficacy of acupuncture in relieving insomnia.
The bottom line?
This is a Chinese-language article published in a Chinese journal, Zhen Ci Yan Jiu.
The message these authors have for their colleagues is "a strict and scientific clinical trail scheme, being in line with evidence-based medicine, is urgently needed in the coming studies on acupuncture treatment of primary insomnia."
8/30/10 20:48 JR