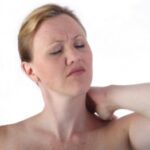 Fascia is the soft tissue component of connective tissue that supports and protects muscles. Myofascial release is a soft tissue therapy used to treat pain and restricted motion.
Researchers at the University of Almería, in Spain, looked for improvement in pain, anxiety, quality of sleep, depression, and quality of life.
First, the details.
74 fibromyalgia patients were randomly assigned to a treatment group for 20 weeks.

Massage-myofascial release therapy
Placebo (sham treatment with disconnected magnotherapy device)

Response was measured after the last treatment session and 1 and 6 months later.
And, the results.
Immediately after treatment and at 1 month

Anxiety, quality of sleep, pain, and quality of life improved with treatment vs placebo.

6 months after treatment

Significant differences were limited to improved quality in the sleep index.
The bottom line?
Fibromyalgia is more than pain. Unrefreshed sleep and fatigue make a significant contribution to many patient's poor quality of life.
The authors concluded, "Myofascial release techniques improved pain and quality of life in patients with fibromyalgia."
Researchers at Oregon Health & Science University, in Portland, believe that fascia is the missing link in understanding the pathology of fibromyalgia. If correct, it could "significantly expand treatment options to include manual therapies directed at the fascia, such as Rolfing and myofacial release."
1/21/11 22:46 JR