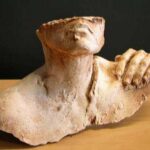 It's generally assumed that older adults may experience memory loss and other problems in cognition (reasoning) following surgery.
Results from a study at Washington University, in St. Louis, Missouri suggest otherwise.
First, the details.
The medical records of 575 older adults, some with very mild or mild dementia were reviewed.
They were divided into 3 groups.

Those with noncardiac surgery
With illness
Neither

They were followed long-term for cognitive function before and after surgery and illness.
And, the results.
Changes in cognition didn't differ among the 3 groups.
However, demented participants declined more markedly than nondemented participants.
Of the initially nondemented participants, 23% progressed to dementia; but this wasn't more common after surgery or illness.
The bottom line?
Dr. John Morris concluded, "There has been a widespread belief that the memory and thinking abilities of patients with early Alzheimer's disease may worsen as a consequence of surgery, but the evidence from this study does not support that belief."
11/21/09 20:15 JR