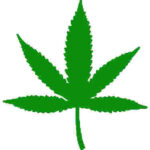 Researchers from Royal Hallamshire Hospital, in Sheffield, UK studied Sativex, a cannabis based medicinal extract.
First, the details.
30 people with painful-diabetic peripheral neuropathy were assigned to a treatment group.
And, the results.
Both treatments showed significant improvement in pain scores, but there was no difference between treatment groups.
There was also no difference in quality of life.
The bottom line?
Patients with depression had significantly greater pain scores at the start of treatment, which improved regardless of treatment.
The authors think that this might have important implications for future studies.
A PubMed search revealed no other similar studies in humans.
10/27/09 21:40 JR