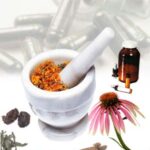 Researchers at Charite University Medical Center, in Berlin, Germany, studied the effects of individualized homeopathic treatment in patients with migraine being treated with usual care.
First, the details.
212 adults (89% women) were treated by 67 physicians.
Patients had suffered from migraine for an average of 15 years.
Most patients (90%) were conventionally pretreated.
And, the results.
Physicians took the initial patient history (average 2 hours), case analysis (40 minutes), and follow-ups (7 minutes).
Patients received an average of 6 homeopathic prescriptions.
Migraine severity showed marked improvement after 3 months and 24 months.
Quality of life improved accordingly after 24 months.
The use of conventional treatment and health services decreased markedly.
The bottom line?
In this observational study, the authors concluded; "patients seeking homeopathic treatment for migraine showed relevant improvements that persisted for the observed 24 month period."
They also acknowledge, "Due to the design of this study, however, it does not answer the question as to whether the effects are treatment specific or not."
Problems in study design include the following.
No placebo control group
No attempt to objectively assess outcomes using an evaluator who was not aware of the treatment given
Using researchers who prescribe treatment to assess response to their treatment
Having patients report their response and satisfaction to the prescribing doctor
10/4/10 19:59 JR